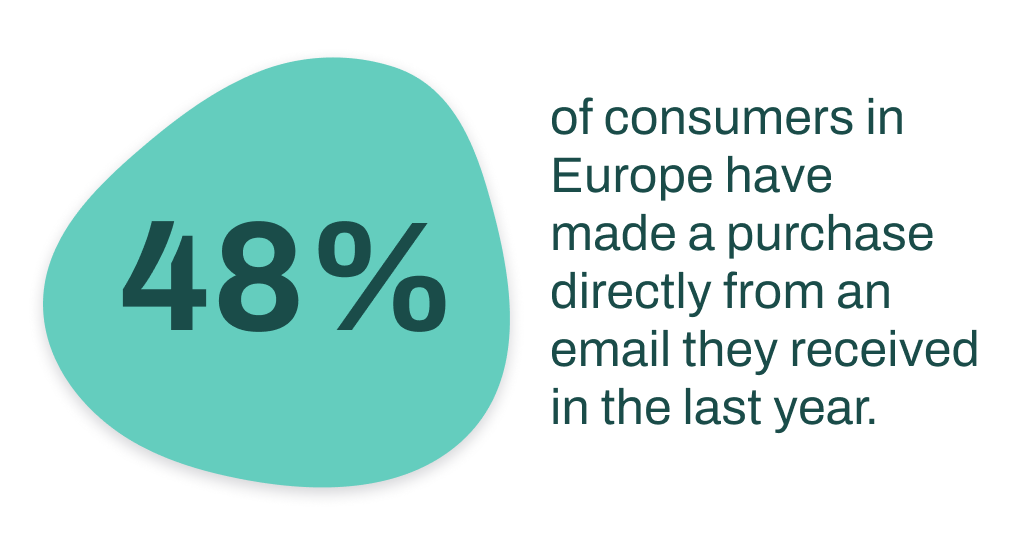 Email is still performing
Email is outperforming banner ads by 100%. As brands own their database, it is not only one of the highest converting channels, but is also comfortably the most cost-effective.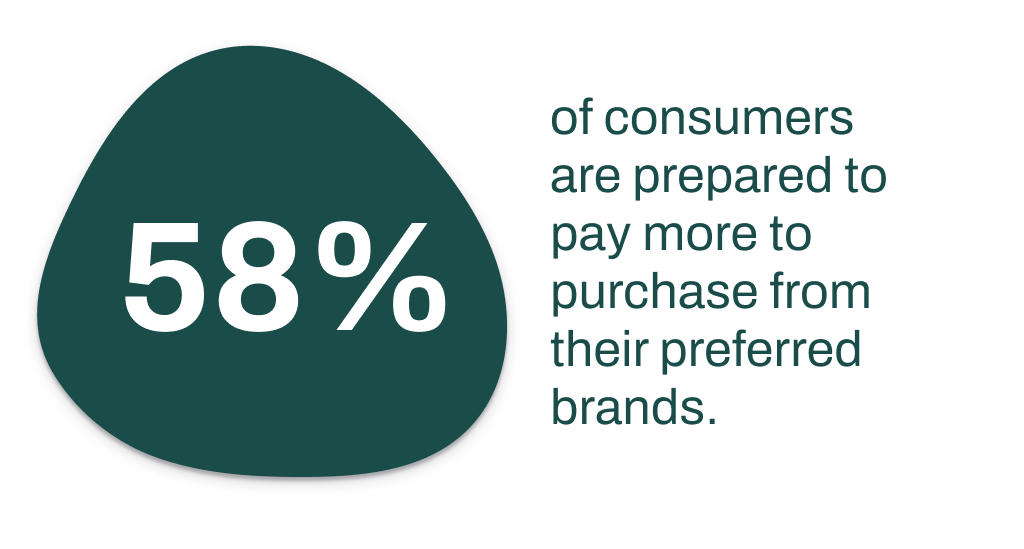 Brand loyalty is on the rise
Almost two-thirds of consumers (64%) cite the loyalty program of their favourite brand as either important or critically important to winning their lasting loyalty.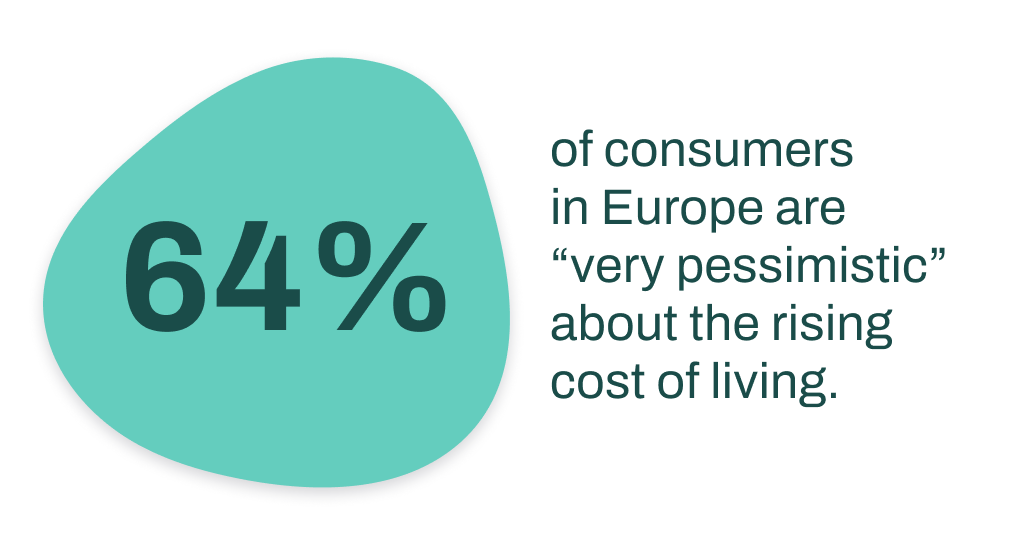 Fewer impulsive purchases, more loyalty benefits
As a result, 60% of consumers are less likely to make impulsive purchases and 43% will rely on loyalty benefits more than in previous years.
The Cost of Getting Loyalty Wrong
What do consumers in Europe really want when their favourite brand communicates with them?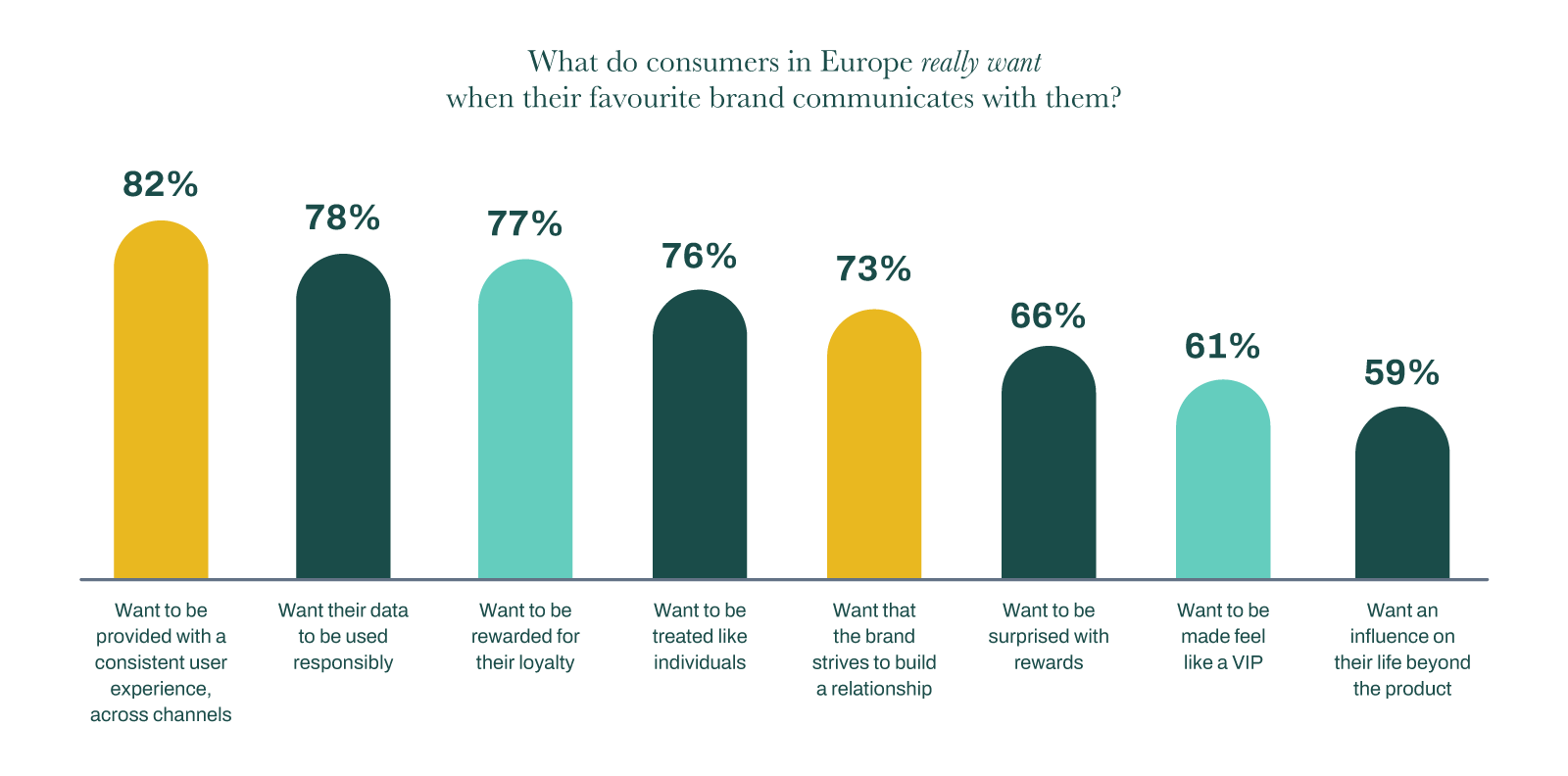 Get your marketing insights
Access our latest report on consumer attitudes, statistics and trends in Europe, and use this data and insights to start building connections with your consumers (rather than just marketing to them)!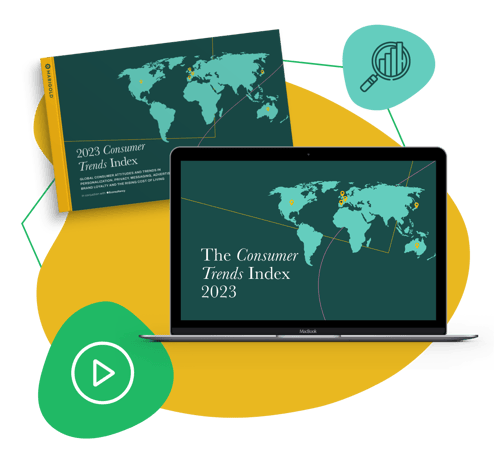 Talk to an expert
We'd love to show you how our Real-Time Personalization capabilities can help you deliver on the needs of today's consumer.